I've spent the last week of October 2000 in Toulouse, a city in the south of France near the Pyrenees.

The flight left from the Paris Orly airport, the Orly Ouest terminal really is a great piece of "modern" architecture...

(there can't be many airport terminals uglier than this one, besides Orly Sud maybe :-)
Compared to that, Toulouse doesn't look so bad at all...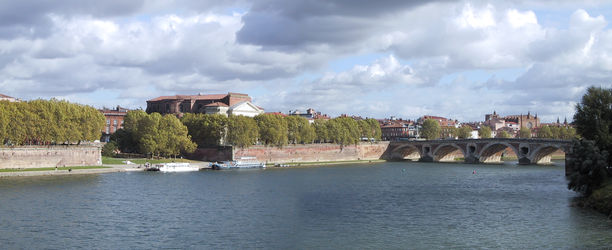 In Toulouse, I enjoyed the city itself, visited the cite de l'espace, went for a hike in the mountains near Gavarnie, "struggled" from tree to tree in Aventure Parc Val Louron, and visited the solar oven and solar power plant near Font-Romeu. Just follow the links to see what it was like.
Thanks Gilles!

---

$Id: index.html,v 1.2 2000/11/06 15:32:31 vons Exp $